Free Unlimited Domain
Name Hosting
Unlimited free domain name hosting
exclusively with Freeola.com Internet
Freeola's exclusive UK domain hosting package is available to GetDotted customers via a Freeola internet connection. Whether you're wanting to create a fun, creative homepage or a full functional professional website with email, Freeola & GetDotted give you everything you'll every need... absolutely free!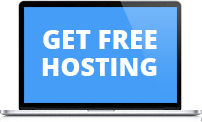 "Exclusive hosting offer for GetDotted.com domain names!"
Unlimited Email Addresses, Unlimited Web Space & Loads More - FREE!
Great Free Hosting Benefits
Unlimited Web Space
Unlimited Email Addresses
Easy Web & Email Forwarding
Email Anti Spam/Virus Security
Online Website Promotion
Unlimited PHP/CGI/SSI Scripting
Full Domain Name DNS Control
24/7 UK-Based Technical Support
Easy Control via MyFreeola
All domain names purchased from, or transferred to GetDotted are automatically entitled to receive unlimited hosting & optional free services with a Freeola Internet Connection.
The Freeola hosting package includes unlimited email addresses, unlimited web space, free promotion for your web sites and loads more.
You can manage all your domain names, and products with our easy-to-use MyFreeola control panel. MyFreeola is the online control centre for all your Freeola.com and GetDotted.com services.
---
Search, Find & Register Domains

Enter a name or keyword below to search domain variations and check domain name availability.
---
How to setup your FREE unlimited hosting...
When you've bought your domain name (or transferred a domain name into GetDotted free of charge), you just need to log in to your MyFreeola account. Once logged in, you'll be prompted to set your new domain up using the Domain Setup Wizard, which will guide you through a few incredibly easy steps to setup email, websites and any other optional settings for your domain name.
You'll be able to choose between various web hosting options such as picking between free unlimited hosting (with a Freeola connection), a free holding page, VIP Web Hosting, using the InstantPro Builder (which is more than perfect for the less-experienced) or even selling your domain name. Email options consist of creating unlimited addresses, setting up email forwarding, webmail and loads more.
Freeola Hosting solutions (whether free or VIP) are kept up to date and are fully compatible with the latest in blog hosting solutions, such as WordPress, Drupal and Movable Type. If you are not familiar with these blogging platforms, our InstantPro Builder allows you to easily make a blog which is ideal for your first blog. All domains hosted with Freeola & GetDotted also receive a Free Homepage Builder version of InstantPro.
The more experienced web masters will be pleased to know we have a whole host of advanced options such as the ability to setup MX Records, DNS changes, Subdomains and loads more. Once your domain name has been setup, you can visit your Domain's Manager page to monitor renewal dates, and earn renewal discounts by adding new domains to your portfolio.
---
Alternative specialist hosting solutions from Freeola.com
While we recommend using Freeola's Unlimited Free Services for unlimited email and websites, you can also choose from Freeola's wide range of hosting options, such as the following products:
Unlimited VIP Hosting

Unlimited hosting on any internet connection for only £3.49 per month!
Find Out More
InstantPro Website Builder

Easily build a website. No technical knowledge required. Hosting included.
Find Out More
---
---
Existing GetDotted.com Customers

If you already have a domain name with GetDotted, or if you already have a MyFreeola account, you can login here and begin your domain web hosting.

New GetDotted.com Customers

You can register domain names with GetDotted, or if you already have domain names hosted elsewhere, you can transfer your domain names to GetDotted free of charge and take advantage of unlimited hosting from Freeola.